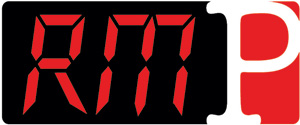 Running Meter Press
2509 Xanthia St.
Denver, CO 80238
Media Contact:
Mark Stevens Communications / stevenscomm@gmail.com
720-328-5488
March 1, 2012
The Asphalt Warrior Launches Tuesday, June 5; First of 11 Comic Novels by the Late Gary Reilly Featuring Denver Cab Driver Brendan Murphy, a.k.a. ?Murph?
Running Meter Press today announced the publication of The Asphalt Warrior?the first of 11 comic novels about the misadventures and mishaps of Denver cab driver Brendan Murphy, known simply as ?Murph.? The Asphalt Warrior will launch Tuesday, June 5 at 7:30 p.m. at The Tattered Cover in Lower Downtown Denver (1628 16th St.).
Murph has two main goals in life. First, to earn no more from driving his cab than it takes to?keep his bohemian lifestyle afloat. Second, never and under any circumstance get involved in the lives of his fares. He?s not very good at the first and spectacularly bad at the second.
In The Asphalt Warrior, a customer offers Murph a free haircut at Gino?s Barbershop and soon Murph is tangled in a web of distrust between a gambler and his wife. The Asphalt Warrior introduces readers to Murph?s world?his crow?s nest apartment, his nemesis Rollo (the ?man in the cage? at Rocky Mountain Taxi Company who can make or break a driver?s daily income), and the rules of the road as a cabbie.
All the Murph novels are set in the Denver area and The Asphalt Warrior follows Murph to The Brown Palace, Denver International Airport, along east Colfax Avenue and all around the neighborhoods of Denver.
The Asphalt Warrior is the first in a series of 11 novels featuring Murph, who grew from the colorful imagination of Gary Reilly, who passed away in March 2011 after a long battle with cancer. Reilly previously published ?The Biography Man,? a short story that appeared in The Iowa Review and won a Pushcart Prize (Volume IV Anthology, 1979-1980). After that, Reilly went underground for the next three decades to work on his prose and refine his craft.
?Gary Reilly believed in the power of the word and the power of the perfect sentence like no other writer I?ve ever met,? said Mike Keefe, the Pulitzer Prize-winning editorial cartoonist formerly with The Denver Post. ?He was a craftsman?s craftsman. He had a vibrant imagination and was a natural storyteller. He was one of the kindest, most generous people you?d ever want to meet, but he was also a bit of a recluse. He lacked the self-promotion gene and shied away from queries to literary agents and editors. We know readers will enjoy going for a ride with Murph. He?s not only a likable cabbie, he?s a tour guide to life who sees and savors the small things and marvels at big questions about how the world ticks.?
Before he passed away, Reilly gave Keefe permission to publish his works. Running Meter Press was then founded and a partnership was made with Big Earth Publishing in Boulder.
?The decision to join in the effort to bring Murph to a wider audience was an easy one,? said Linda Doyle, vice president of Big Earth.? ?Reilly?s engaging style shines and we were immediately impressed by his stories. Murph is a memorable, lovable character?full of warmth and humor. Readers will gravitate to Murph, who quite simply makes the world a better place.?
Mira Perrizo, editorial director of Big Earth Publishing, added: ?Reading The Asphalt Warrior is a treat. Murph is charming, witty, and sees the world from a unique perspective. He lives on the fringe but sees the world clearly, and ultimately his compassion shines through. I had similar feeling reading The Confederacy of Dunces and have a strong feeling that Murph will connect with its fans. With Murph, however, there are nine more books to savor.?
Reilly, who served in the U.S. Army as a military policeman, composed two brilliant Vietnam-era novels, several tense noir thrillers in the vein of Patricia Highsmith and James M. Cain, two science fictions and a novel that spans generations of American filmmakers. Reilly also wrote a treatise on novel structure. He submitted the occasional query to publishers but concentrated his efforts on continuous rewriting and polishing.
The Asphalt Warrior
Publisher: Running Meter Press, Denver
ISBN: 978-0-984786-0-0-8
LOC: 2011942108
$14.95
200 Pages
##