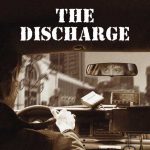 No book I've read better captures the anomie that poor, befuddled Palmer struggles with. Behind the wheel of a taxi, Palmer finds his place in America?permanently on the move, always changing his destination?a destination chosen by others.

~ David Wilson, Vietnam Veterans of America Books in Review II, June 23, 2017
Read David Wilson's full review of The Discharge on VVA Books in Review II website.