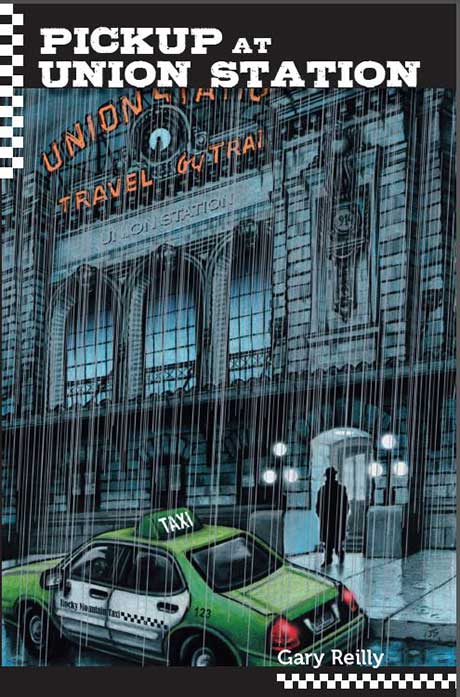 Publisher: Running Meter Press, Denver
ISBN: 978-0-9908666-0-2
$16.95
272 pages
Publication date: June 2015
Finalist for 2016 Colorado Book Award in Literary Fiction
… a rattling good yarn.
–Will Grozier on NPR Weekend Edition with Scott Simon.

Buy Now at Tattered Cover
Buy Now at Amazon
On a rainy night in Denver, cab driver Murph picks up a shady character at Union Station. His name is Zelner and he's worried that the police might be following the taxi. When Murph reaches his passenger's destination, Zelner is dead. Now it's not just the police who are interested. Murph, who never wants to get involved in the lives–or deaths–of his fares, is about to be swept up in international intrigue.