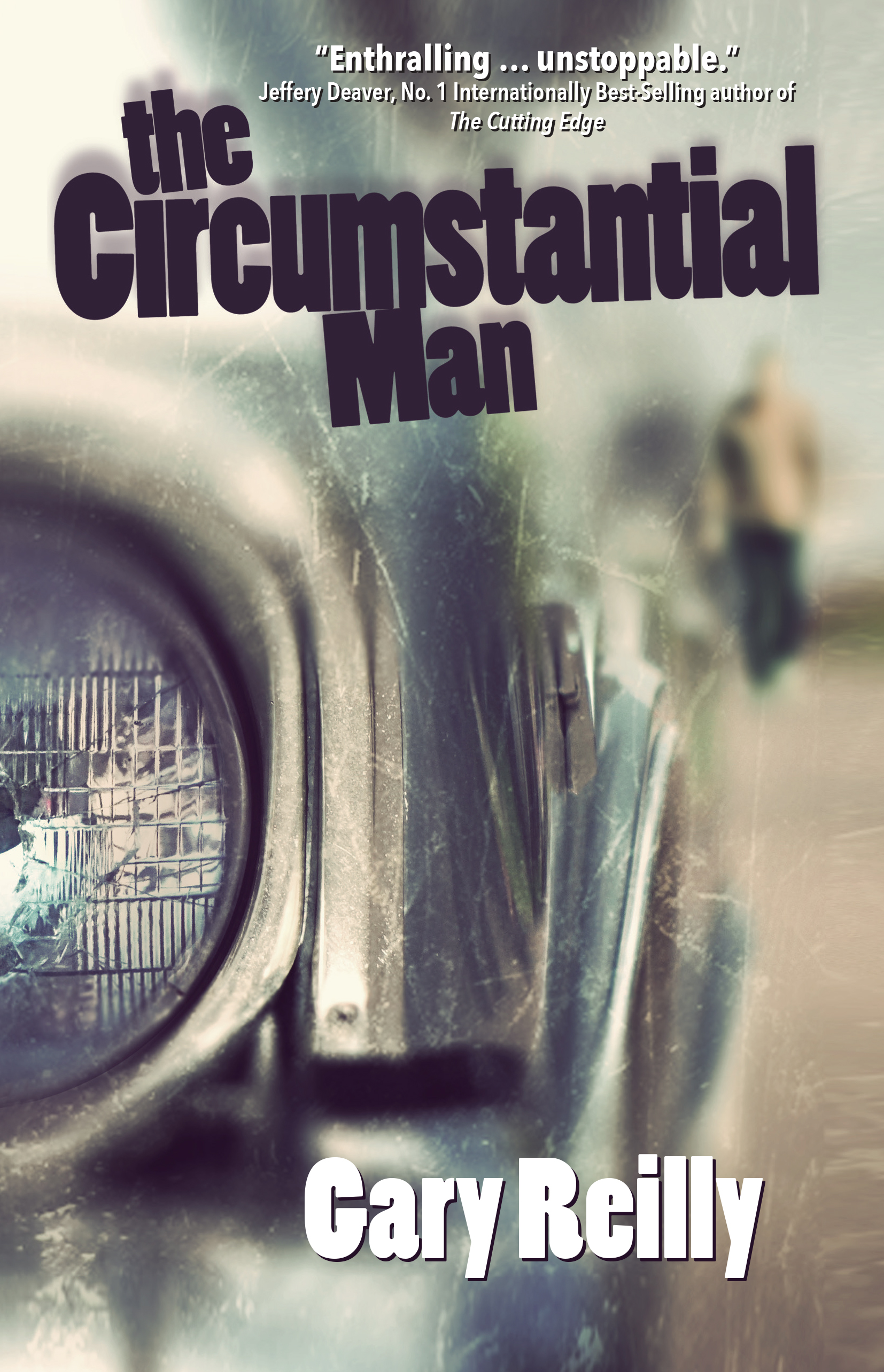 PUBLISHER: RUNNING METER PRESS, DENVER
ISBN: 978-0-9908666-7-1
PRICE: $14.95
251 PAGES
PUBLICATION DATE: April 2018
Buy Now on Amazon Buy Now at Tattered Cover
All he wanted to do that day was drive into town to look for a job. But when Pete Larkey turns the ignition key, his car won't start. He decides to walk to town. He'll have a morning beer at the Lemon Tree Lounge and buy a new battery for his car. He refuses to feel victimized. At least, he tries. But inside the bar is "the last man on earth" that Pete Larkey wants to see. A guy named Morton will ask a few questions that will change the course of Pete Larkey's life in a deep, dark way. There's a stolen car, a hit-and-run accident, mistaken identity, a body in his bathroom and a deadly encounter with a condescending con man named Benny. Pete Larkey knows he's not a perfect fit for the squeaky-clean town of Crestmoor. "Everything in Crestmoor is clean and tidy," he thinks, "except the inner lives of people like me." This innocent trip to fix his car will prove that point beyond a shadow of a doubt.
Praise for The Circumstantial Man
"The Circumstantial Man is a remarkable mystery–clever and sly and filled with twists and turns. (Pete) Larkey's asides and his view of his life are filled with humor and insight. This is a terrific read, and one that almost didn't get published … Eleven Reilly novels are in print, including eight in The Asphalt Warrior series about a cab driver, and three in the Vietnam Series, telling about the life of a veteran. The Circumstantial Man, a standalone novel, is the best of the lot so far. You can't help but wonder why no one sought to print it when Reilly was alive."
~The Denver Post
"This wrong-man scenario works its own kind of magic, casting a spell like a waking nightmare. Rarely has a book about a man forced to dig his own grave offered such a rich psychological portrait."
~Booklist (starred review) Click here for the full Booklist review.
"Reading The Circumstantial Man is a stunning experience. Rarely do a natural gift for storytelling and an enthralling, lyrical style come together in a single author, but that's unquestionably the case with Gary Reilly. As I read this unstoppable novel, I couldn't help but think: what a truly unique voice and approach to fiction–the same reaction I had reading Thomas McGuane and Cormac McCarthy for the first time, two authors with similar visions, by the way. I guarantee you'll savor every page of the unpredictable adventures of the wonderful Pete Larkey."
~ Jeffery Deaver, No. 1 Internationally Best-Selling author of The Cutting Edge
"As if Franz Kafka's The Trial and Fyodor Dostoyevsky's Crime and Punishment were melded into a grim satire of modern banality. The difference being that Reilly is profoundly, disturbingly funny."
~ Jeffrey A. Lockwood, award-winning author of Poisoned Justice and the Riley Mystery series.
"Spending a day with Pete Larkey takes me back to the days of spending time with Hoke Moseley. A place where the author's voice is seductive, the plot is compelling, the humor exquisite, the writing sensational. I wish this was the first of a series, but the one outing will have to suffice."
~ Patricia Abbott, Edgar and Anthony-nominated author of Concrete Angel, Shot in Detroit and 2018's I Bring Sorrow and Other Stories of Transgression
"What a melancholy pleasure it is to discover the very talented works of the late Gary Reilly. In The Circumstantial Man, Gary tells the thoughtful yet suspenseful tale of one solitary Peter Larkey, who wants to lead his own life on his own terms. But a possible dead car battery one morning leads to a comedy of errors–and horrors–that drag him into an escalating series of events involving arrests, a hit-and-run, and a dead body in his house. Very much recommended."
~ Brendan DuBois, award-winning author of Hard Aground
"Spanning a mere five chapters and thirty-hours, The Circumstantial Man is a brilliant fusion of suspense thriller and American philosophy. Gary Reilly's voice is singular; lyrical in its portrayals of desperation and hopelessness, bitterly humorous over life's patent unfairness. This is a one-sitting read that will have you savoring every beautifully crafted sentence."
~ Carter Wilson, author of Mister Tender's Girl and the award-winning thrillers Revelation and The Comfort of Black
"In The Circumstantial Man, Gary Reilly takes us on a riveting Jack Kerouac-style exploration of why we do what gets us in trouble, and proves that "Language is the true magic of the world."
~ Jeffrey Siger, best-selling international and awards-nominated author of An Aegean April and The Chief Inspector Andreas Kaldis Novels
"Gary Reilly was a storyteller with an inimitable voice, an idiosyncratic worldview, and a knack for finding comedy, horror, and pathos in the absurdity of everyday life. The Circumstantial Man unfolds like a smoky barroom tale so tall and so thrilling, you're not quite sure if you believe it, but you know you won't soon forget it."
~ Chris Holm, Anthony-award winning author of The Killing Kind and Red Right Hand
"The Circumstantial Man is a novel of relentless suspense that kept me reading late into the night. The terrific narrative voice, wry humor, deliciously wacky characters, and insightful musings of a man trapped in equal measure by his own actions and a series of fateful events will make you laugh, squirm, and peer through your fingers as you turn the next page. Pete Larkey is an Everyman who provides a warning we should all heed: if you have a choice when the roads diverge, choose carefully."
~ Barbara Nickless, best-selling author of the Sydney Parnell crime novels including Blood on the Tracks and Dead Stop
"Imagine if Raymond Chandler had taken a pass on Philip Marlowe and instead channeled the Dude from The Big Lebowski. Now meet Pete Larkey, the enormously entertaining hero in Gary Reilly's new novel, The Circumstantial Man. Larkey makes a habit of pondering the imponderable. Are we in control of the events that make up the ebb and flow of our lives? Or are we merely puppets, at the mercy of random chance, our lives little more than a compilation of circumstance and consequence? For Larkey, such existential musings get cooked down to the simplest of questions–why didn't I wiggle the wires on my car battery? Interested? You should be. This is a fascinating read from an undeniably original voice. Check it out."
~ Michael Harvey, author of Brighton and The Governor's Wife
"The publishers of this fine novel call it a suspense thriller, which I think is not really accurate. This is a novel of the modern human condition. Late in the book, Pete says, 'In my experience, things related to hope rarely work out.' There are many such pronouncements by Pete, and I jotted many of them down."
~ David Willson, Vietnam Veterans of America Books in Review II, June 23, 2017
Read David Willson's full review of The Circumstantial Man on VVA Books in Review II website.
"The late great Gary Reilly accomplished an exhilarating yet disturbing feat with this novel–it's as if he mined the reader's most private, profound thoughts and attributed them to his protagonist, the unlucky Pete Larkey. Combine this with what-could-possibly-happen-next suspense, and you've got The Circumstantial Man."
~LS Hawker, USA Today bestselling author of The Drowning Game and Body and Bone