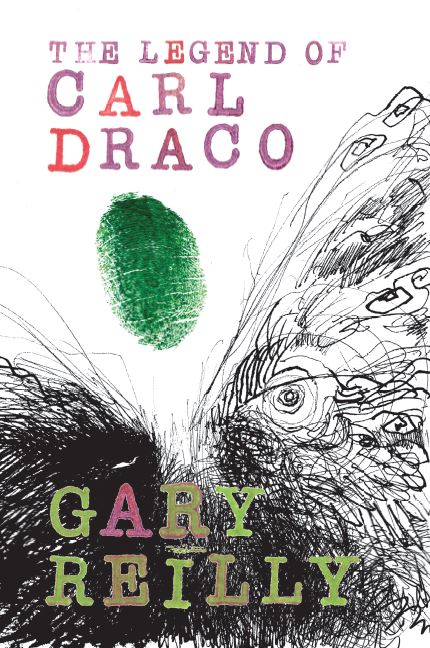 PUBLISHER: RUNNING METER PRESS, DENVER
ISBN: 978-0990866688
PUBLICATION DATE: June 2019

Buy Now on Amazon Buy Now at Tattered Cover
The Story
Carl Draco is the dead-calm center of a maelstrom of violence.
The Legend of Carl Draco tells the story of a quietly fearless young man whose existence is consumed in ruthlessly dispatching nameless enemies who dog his every move. He doesn't know — or care to know — who these men are, but one thing is clear: they share the supernatural abilities Carl has possessed since he was orphaned as a small boy.
After crossing paths with a reclusive professor who took an interest in him twenty years earlier, Draco decides to question his pursuers on a "vexing night" that changes everything.
Throwing off his weary resignation, Draco sets out from California to confront his fate deep in the Appalachian Mountains where he was born. In this unusual town not found on any modern maps, a powerful foe has been pulling the strings of Draco's life.
When his personal quest threatens to press him into the role of reluctant hero, Draco is constrained to live up to the legend that preceded him in this odd locale. But does he really want to shoulder another burden?
Gary Reilly's latest antihero must reconcile his kindhearted tendencies with his fundamental love of solitude in this thoroughly entertaining contemporary folktale.
Advance Praise for The Legend of Carl Draco
"A twisted, kinetic escapade through darkness and danger." — Mario Acevedo, author of the Felix Gomez vampire-detective series
"Reilly's Carl Draco is a man of few words, fewer goals, and some wildly powerful juju. Fueled by dizzying magic and moonshine, The Legend of Carl Dracodelivers a deliciously vengeful yarn I couldn't wait to unspool." — Warren Hammond, author of the KOP series and Denver Moon
"Loyal to oral traditions, the novel's rich prose ripples with poetic imagery, rooted in a specific sense of place. The story's climax was as startlingly original as it was satisfying." — Brian Kaufman, author of The Fat Lady's Low, Sad Song
"Gary Reilly was more than a teller of wonderful stories– he was a lyrical, beautiful writer whose words echo with you long after the tale if finished. The Legend of Carl Dracois one of those books that I know I'll be reading over and over again." —  Jeanne C. Stein, New York Times best-selling author of The Anna Strong Vampire Chronicles and The Fallen Siren series (as S.J. Harper)
"A college English professor could spend hours on allegory and metaphor when discussing Gary Reilly's The Legend of Carl Draco, but I have a strong suspicion Reilly would laugh and respond, 'It's just a little novel.' A master storyteller in any genre, Reilly excels in this suspenseful tale of good and evil in a magical world." — Pat Stoltey, author of 2018 Colorado Book Award finalist Wishing Caswell Dead