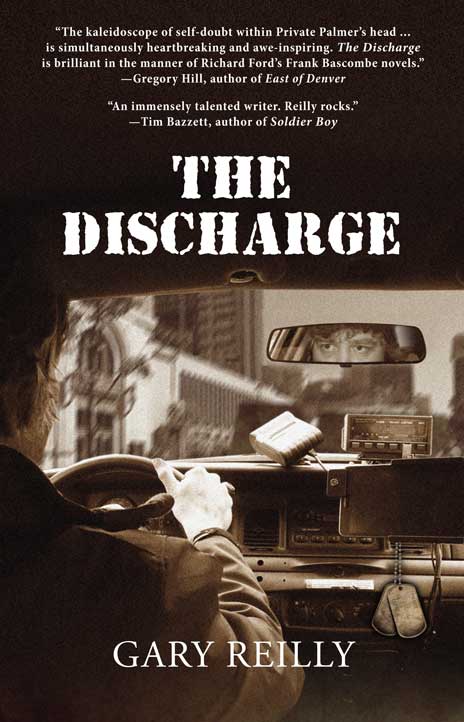 Buy Now on Amazon Buy Now at Tattered Cover
He put his uniform away carefully. The thing would rot at the creases and disintegrate someday, now that it was a part of history, something to show the children he would never beget.

The Discharge is the third novel in a trilogy about military life and its aftermath by the late writer Gary Reilly. Private Palmer, an army draftee during the Vietnam War, has trained to become a military policeman (The Enlisted Men's Club,) served a tour of duty in the Southeast Asian war zone (The Detachment) and is now trying re-integrate into civilian life in this final installment. The transition is rocky for Palmer. He finds that his strategies for surviving the tedium of army routine and coping with ever-present danger don't serve him well on the outside. He kills time in Denver, bounces around San Francisco and Los Angeles chasing a California dream, and finally ends up behind the wheel of taxi in Denver–his destiny all along.