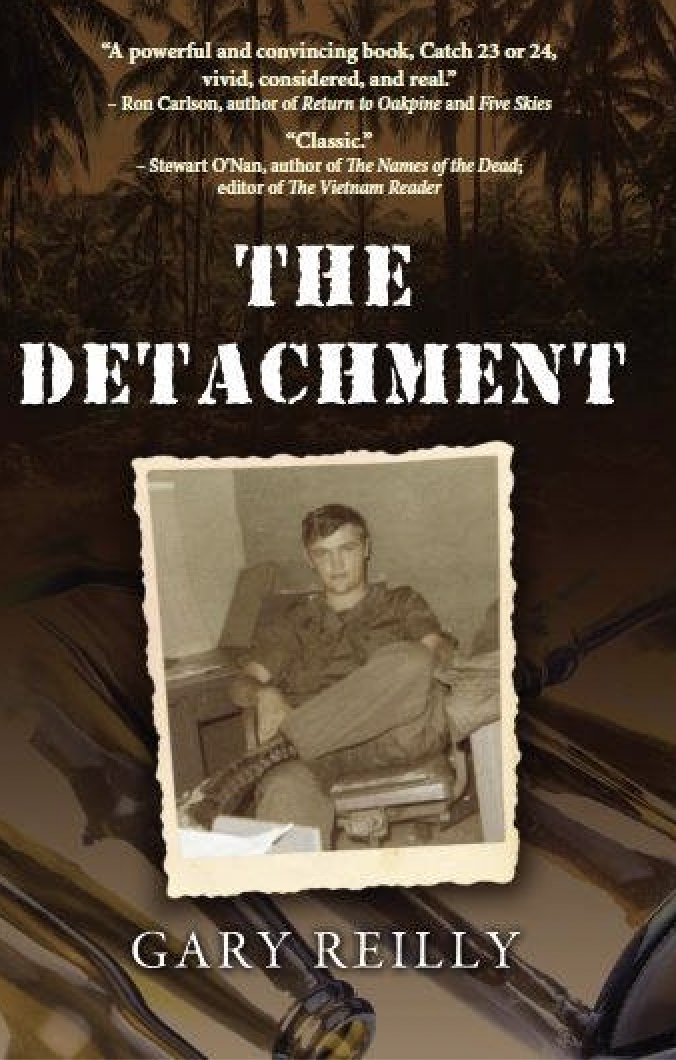 Publisher: Running Meter Press, Denver
ISBN: 978-0-9908666-3-3
$18.95
536 pages
Publication Date: April 2016
Buy Now on Amazon Buy Now at Tattered Cover
While Bowen speaks, Palmer thinks about the POW, whose eyelids are not completely shut even though he is unconscious. Palmer wants to take a closer look at him the way he had wanted to walk up to the first Vietnamese women he say in Bien Hoa. Half a lifetime of Walter Conkrite, and now here's a communist.
The Detachment, by the late writer Gary Reilly, is the second novel in a trilogy featuring Private Palmer, a U.S. Army draftee during the Vietnam War. The first in the series, The Enlisted Men's Club, followed Palmer while he was stationed at The Presidio awaiting orders to deploy to the war zone.
This book picks up where The Enlisted Men's Club left off. It covers Palmer's year-long tour in Vietnam, serving as an M.P. in a traffic unit–an experience shared by the author. Reilly captures the frustration, boredom and capricious nature of military life. And the fear.
In the first, war on the other side of the world loomed for Private Palmer. In The Detachment, the war gets a whole lot more personal. How does Palmer cope? With beer. With a wily sense of how to turn the system to his advantage. And by finding ways to detach himself from reality.
Survival will require Palmer to dig deep into the scariest place of all–himself.