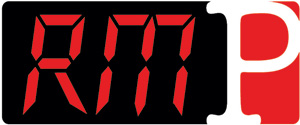 Running Meter Press
2509 Xanthia St.
Denver, CO 80238
Media Contact:
Mark Stevens Communications / stevenscomm@gmail.com
720-328-5488
May 25, 2012
Denver City Auditor Dennis Gallagher will Read from The Asphalt Warrior at Book Launch on Tuesday, June 5; First of 11 Comic Novels by the Late Gary Reilly Featuring Denver Cab Driver Brendan Murphy, a.k.a. "Murph"
Running Meter Press today announced that Denver City Auditor Dennis Gallagher has agreed to read from The Asphalt Warrior by Gary Reilly when the book is launched on Tuesday, June 5 at The Tattered Cover in Lower Downtown Denver.
Dennis knew Gary, who passed away in 2011, and Dennis' brother Tim was a very close friend of Gary's. The Asphalt Warrior is the first of 11 comic novels about the misadventures and mishaps of Denver cab driver Brendan Murphy, known simply as "Murph."
"Those who knew Gary knew he was born with the touch of a poet." said Gallagher, "The Asphalt Warrior is a wonderful introduction to his immensely talented storytelling ability."
The launch will be held at 7:30 p.m. at The Tattered Cover in Lower Downtown Denver (1628 16th St.). More: www.theasphaltwarrior.com
"Gary felt that creating art is the most noble of purposes," said his life partner, Sherry Peterson. "He believed the world is so much better off for all the art that has been left to us by those who have gone before. He said art is the only permanent thing in the world, so you can understand how much having his work published means to him and to me."
Reilly previously published "The Biography Man," a short story that appeared in The Iowa Review and won a Pushcart Prize (Volume IV Anthology, 1979-1980). After that moment of limelight, Reilly went underground for the next three decades to work on his prose and refine his craft.
Before he passed away, however, Reilly gave his longtime friend Mike Keefe permission to publish his works. Keefe recently retired after 36 years as the Denver Post's editorial cartoonist. The two had met in a film class at the University of Colorado-Denver in 1977.
Running Meter Press was founded earlier this year and was immediately taken in as an imprint of Boulder's Big Earth, a family of independent publishers.
"Being given the opportunity to join in the effort to bring Murph to a wider audience was an easy one," said Linda Doyle, vice-president of Big Earth. "Reilly's engaging style shines and we were immediately impressed by his stories. Murph is a memorable, lovable character?full of warmth and humor. Readers will gravitate to Murph, who quite simply makes the world a better place."
In The Asphalt Warrior, a customer offers Murph a free haircut at Gino's Barbershop and soon Murph is tangled in a web of distrust between a gambler and his wife. The Asphalt Warrior introduces readers to Murph's world?his crow's nest apartment, his nemesis Rollo (the "man in the cage" at Rocky Mountain Taxi Company), and the rules of the road as a cabbie.
All the Murph novels are set in the Denver area and The Asphalt Warrior follows Murph to The Brown Palace, Denver International Airport, along East Colfax Ave and all around the neighborhoods of Denver.
Reilly, who served in the U.S. Army as a military policeman, composed two brilliant Vietnam-era novels, several tense noir thrillers in the vein of Patricia Highsmith and James M. Cain, two science fictions and a novel that spans generations of American filmmakers. Reilly also wrote a treatise on novel structure. He submitted the occasional query to publishers but concentrated his efforts on continuous rewriting and polishing.
The Asphalt Warrior
Publisher: Running Meter Press, Denver
ISBN: 978-0-984786-0-0-8
LOC: 2011942108
$14.95
200 Pages
##