The Vietnam War Series by the late Gary Reilly
features Private Palmer's experiences just before, during and after his deployment to the war zone drive the narrative. These are the stories of one young man's search for his place within the ranks and his place in the world.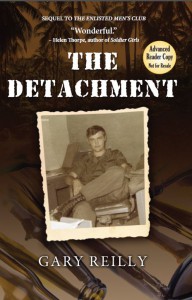 The Detachment
COMING APRIL 2016
The Detachment is the second novel in Gary Reilly's Vietnam War trilogy. It chronicles Private Palmer's year-long deployment to the war zone. Stationed near Qui Nhon as an MP, Palmer marks his time drinking beer, keeping his head down, trying to numb the army experience. Despite his efforts to the contrary, he comes away from his tour transformed.
Read More…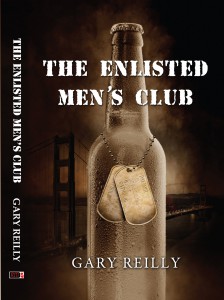 The Enlisted Men's Club
Publisher: Running Meter Press, Denver
ISBN: 978-0-9847860-7-7
$18.95
304 pages
Publication Date: June 14, 2014
FIRST IN GARY REILLY'S VIETNAM WAR SERIES
Read More…

Available at The Tattered Cover, Amazon.com (in paperback and e-book formats) and wherever books are sold.