Books
The Discharge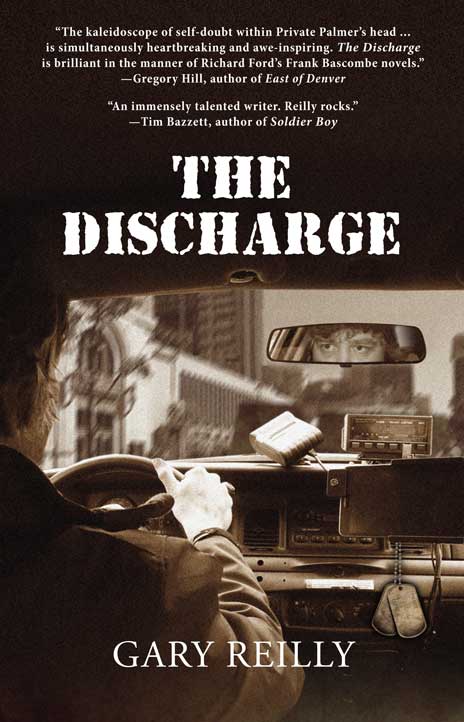 Buy Now on Amazon Buy Now at Tattered Cover
He put his uniform away carefully. The thing would rot at the creases and disintegrate someday, now that it was a part of history, something to show the children he would never beget.

The Discharge is the third novel in a trilogy about military life and its aftermath by the late writer Gary Reilly. Private Palmer, an army draftee during the Vietnam War, has trained to become a military policeman (The Enlisted Men's Club,) served a tour of duty in the Southeast Asian war zone (The Detachment) and is now trying re-integrate into civilian life in this final installment. The transition is rocky for Palmer. He finds that his strategies for surviving the tedium of army routine and coping with ever-present danger don't serve him well on the outside. He kills time in Denver, bounces around San Francisco and Los Angeles chasing a California dream, and finally ends up behind the wheel of taxi in Denver––his destiny all along.
Devil's Night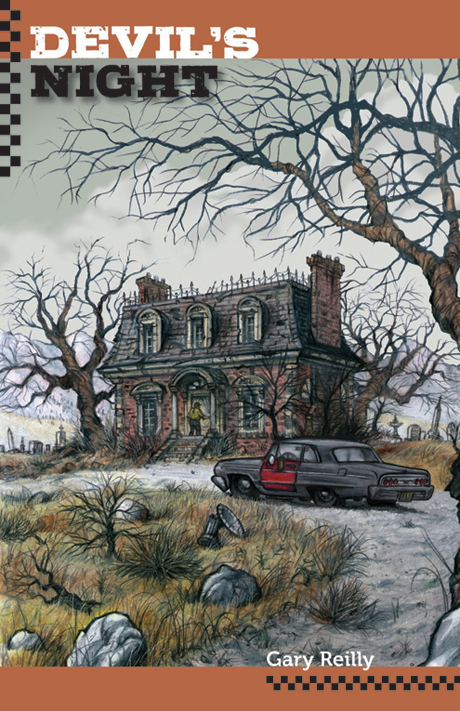 Publisher: Running Meter Press, Denver
ISBN: 978-0-9908666-5-7
$16.95
293 pages
Publication date: October 2016
In Devil's Night, Murph drops off four costumed teens at a Halloween-themed haunted house party. Later, worried about whether the kids made it home safely, he is pulled into the vortex of an eerie con game. He endures a hellish week of seances, arson and a spooky graveyard chase. Murph has only himself to blame for his troubles. He's violated his most cherished principle: Never, under any circumstances, get involved in the personal lives of your fares.
The Detachment

Publisher: Running Meter Press, Denver
ISBN: 978-0-9908666-3-3
$18.95
536 pages
Publication Date: April 2016
Buy Now on Amazon Buy Now at Tattered Cover
While Bowen speaks, Palmer thinks about the POW, whose eyelids are not completely shut even though he is unconscious. Palmer wants to take a closer look at him the way he had wanted to walk up to the first Vietnamese women he say in Bien Hoa. Half a lifetime of Walter Conkrite, and now here's a communist.
The Detachment, by the late writer Gary Reilly, is the second novel in a trilogy featuring Private Palmer, a U.S. Army draftee during the Vietnam War. The first in the series, The Enlisted Men's Club, followed Palmer while he was stationed at The Presidio awaiting orders to deploy to the war zone.
This book picks up where The Enlisted Men's Club left off. It covers Palmer's year-long tour in Vietnam, serving as an M.P. in a traffic unit–an experience shared by the author. Reilly captures the frustration, boredom and capricious nature of military life. And the fear.
In the first, war on the other side of the world loomed for Private Palmer. In The Detachment, the war gets a whole lot more personal. How does Palmer cope? With beer. With a wily sense of how to turn the system to his advantage. And by finding ways to detach himself from reality.
Survival will require Palmer to dig deep into the scariest place of all—himself.
Pickup at Union Station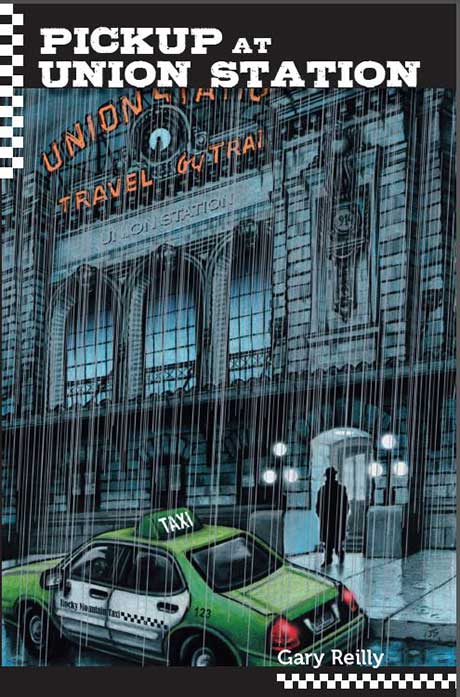 Publisher: Running Meter Press, Denver
ISBN: 978-0-9908666-0-2
$16.95
272 pages
Publication date: June 2015
Finalist for 2016 Colorado Book Award in Literary Fiction
… a rattling good yarn.
–Will Grozier on NPR Weekend Edition with Scott Simon.

Buy Now at Tattered Cover
Buy Now at Amazon
On a rainy night in Denver, cab driver Murph picks up a shady character at Union Station. His name is Zelner and he's worried that the police might be following the taxi. When Murph reaches his passenger's destination, Zelner is dead. Now it's not just the police who are interested. Murph, who never wants to get involved in the lives—or deaths—of his fares, is about to be swept up in international intrigue.