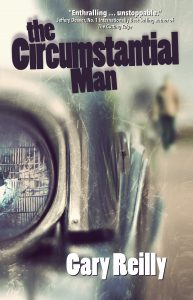 The Circumstantial Man
A stand-alone book and brilliant departure from the two published Gary Reilly series.
There's a stolen car, a hit-and-run accident, mistaken identity, a body in Pete Larkey's bathroom and a deadly encounter with a condescending con man named Benny.
Read More…
Published April 2018

Two Great Series by Novelist Gary Reilly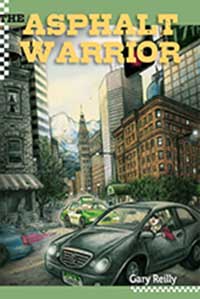 The Asphalt Warrior Series
Featuring Denver Cab Driver Brendan Murphy, a.k.a. "Murph"
Read More....
Gary Reilly highlighted on National Public Radio's weekend edition with Scott Simon
December 2015: Pick Up at Union Station "... a rattling good yarn."
December 2014: The Asphalt Warrior Series... "Huge Fun."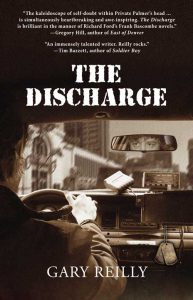 The Vietnam Series
Stories of one young man's search for his place within the ranks and his place in the world.
Read More....
"Honest and artfully told ... highly recommended."
~ Tim Bazzett, author of the Cold War memoir, SOLDIER BOY: AT PLAY IN THE ASA
" 'What good are MPs?' Gary Reilly's Private Palmer wonders. Like Michael Casey's Obscenities, The Detachment answers by following one military policeman across his absurd tour of duty in Vietnam. The character trajectory and treatment are classic as so is The Detachment."
~Stewart O'Nan, author of The Names of the Dead; editor of The Vietnam Reader
"When a novel like The Detachment sensibly illuminates every process of a vast crazy enterprise, such as the war in Vietnam, it is invariably -- and appropriately -- compared to the masterpiece Catch 22. Gary Reilly has measured every action through soldier Palmer's time in the service, every duty, in prose which is clean and careful and he brings us scene by scene the aggregate of one man's experience. It's a powerful and convincing book, Catch 23 or 24, vivid, considered, and real."
~ Ron Carlson, author of Return to Oakpine and Five Skies
"There has never been a war novel quite like this, a minute-by-minute, stream-of-consciousness, unerring accurate portrait of army life."
~ John Mort, author of Solider in Paradise and DONT MEAN NOTHIN, Vietnam War Stories
"Gary Reilly is the G.I. Charles Bukowski."
~ Fred Hafaele, author of Rebuilding the Indian
Recent Posts